Our goal at PIC is very simple: we strive to make our customers the most successful pig producers in the world.
We do this by investing in making a better pig and making that pig better every day. Our genetics are selected with a focus on total economics to maximize the profit for the pork value chain. At the same time, we make sure healthy, high volume, high indexing supply is available in all regions across the globe. Our producers have access to a global team of experts who support them to maximize the value for their business.
PIC has been built on more than 57 years of "Never Stop Improving"
PIC which stands for 'Pig Improvement Company,' was founded in 1962 by five English Farmers in Oxfordshire, England.
In the mid-50s, these five farmers under leadership of Ken Woolley had formed a study group that came together in a pub in Wallingford and later in the White Hart in Nettlebed. They discussed how pig breeding in the UK lagged breeding practices elsewhere in Europe. They believed they apply science to pig breeding to make a better pig. This study group led to the foundation of PIC. Phil David, PIC's leader in the 90s and early 2000s, summarizes the vision of the founders very well: "With a clear customer focus, one of the company's strengths is in balancing scientific pursuit with the commercial realities of the world of business."
Today, PIC and its employees are still realizing the founders' dream. By applying the latest available science to pig breeding, PIC strives to provide pig producers with superior pigs that cost less to produce and provide higher quality pork.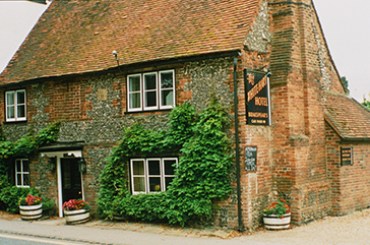 The White Hart in Nettlebed, where PIC was founded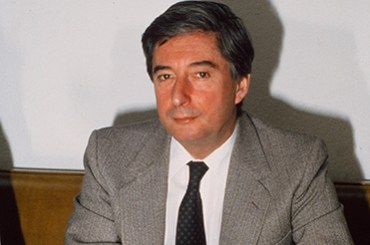 Ken Woolley, one of the founders of PIC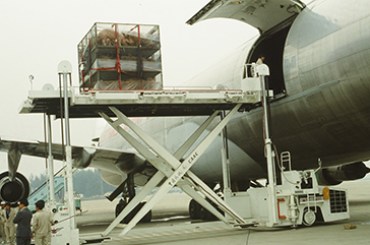 Exporting pigs to expand globally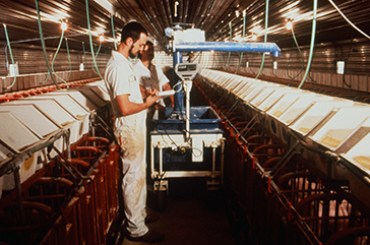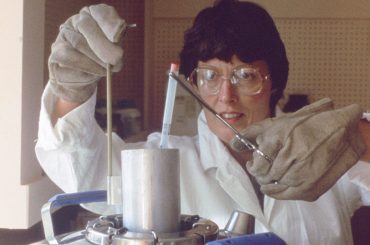 How semen collection and evaluation was done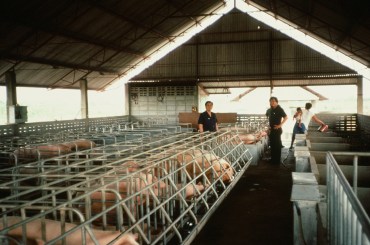 On-farm technical service visit