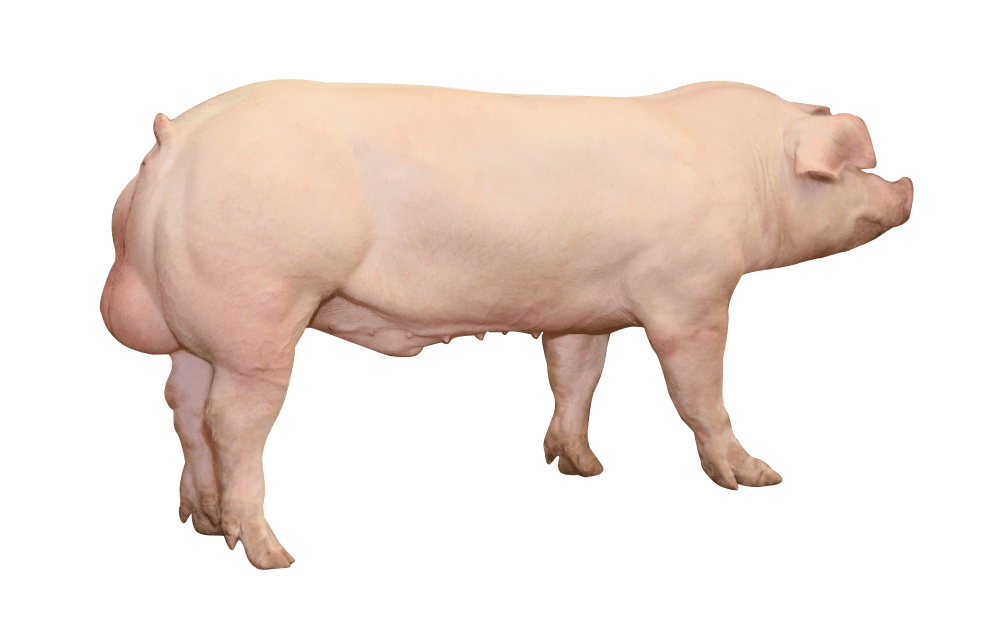 PIC®410: Efficient Growth, Excellent Carcass Yield
PIC's best-selling balanced conformation sire with outstanding robust growth and high carcass value.

The PIC® 410 is a great choice for producers who want to experience exceptional primal yield and robustness with a strong emphasis on total profitability. An excellent sire for producers selling to the conformation-conscious market.
This combination drives fast and efficient growth while delivering valuable carcasses with superior primal yield at a lower cost. In addition, the PIC®410 has a high throughput with uniform offspring.
Profitability Drivers
Efficient and fast growth to heavier weights
More full-value pigs marketed & high throughput
High carcass value and excellent conformation
Uniform offspring
Great semen quality as result of heterosis